I made this top ages ago for Karen's gingham-along but failed to make the deadline. However, I did finish it in time to wear on holiday. My holiday sewing plans were a bit too ambitious. There are only so many outfits you can wear on a short city break!
The pattern is from a vintage McCalls pattern that I'd made before. My aim was to copy this RTW pinafore top from Oliver Bonas using this pattern as a base.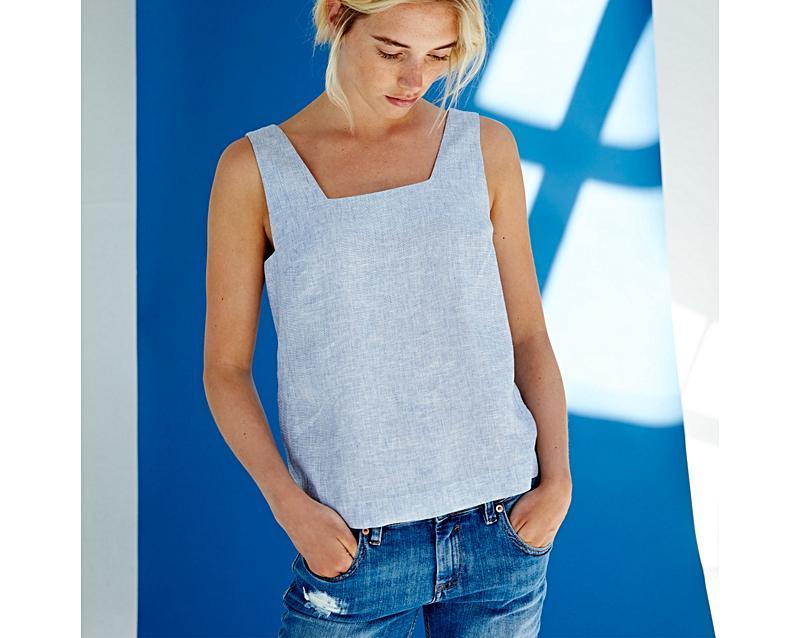 I reduced the width of the straps and lowered the neckline at the back and front. I also added bust darts, reduced the bodice at the side seams, shortened the length and added vents at the side seams. The front and back yokes are cut on the bias to contrast with the bodice.
It was only when I finished that I realised I should have raised the front neckline to get the pinafore look. But I'm not too fussed as I'm pleased with how this turned out. The only drawback was the over-zealous fitting, it's come out tight across the bust.
The seersucker gingham is from John Lewis. I'm still determined to do a knock off of the Oliver Bonas top. Pinafores are having a fashion moment. I don't usually follow trends but I've fallen for this one.